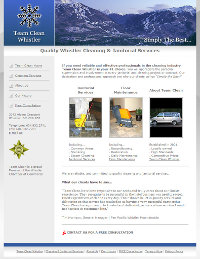 Established in 1995, Whistler website designers Custom Fit Online is a full service Website Design, Development and Internet marketing agency. We are pleased to have developed Team Clean Whistlers' website.
Looking to Improve Your Website Performance?
We work with businesses and organizations in Pemberton, Whistler and across North America. Our Internet Marketing & Web Design projects come with an iron clad Money-Back Guarantee of performance. We'll increase your online revenues and / or decrease your marketing costs.
Our Website work includes accommodation, restaurant, real estate, recreation and public organization sectors. Check our Web Portfolio online.
Visit our Internet Marketing Blog for great info and tips on how to market your website.
We're Easy to Reach!
Contact us online or by phone at 604.932.7861 in Whistler BC Canada.
---

CONTACT US FOR A FREE CONSULTATION